Partnerships: Global Peatland Initiative
Partnerships and networks are integral to the way we operate in all of our peatlands work, whether in advocacy to government and business or in research and implementing projects.
In 2003 we developed the precursor to the Global Peatland Initiative, funded by the Dutch government and we are a founding member and active collaborator in the Global Peatland Initiative that emerged from this. The GPI brings together UN agencies, governments and NGOs. It serves as a focal point for knowledge on the location and extent of peatlands which can champion and coordinate collective global and regional action on how to manage them in a sustainable way. The Initiative contributes to several SDGs, including by reducing greenhouse gas emissions, maintaining ecosystem services and securing lives and livelihoods through improved adaptation.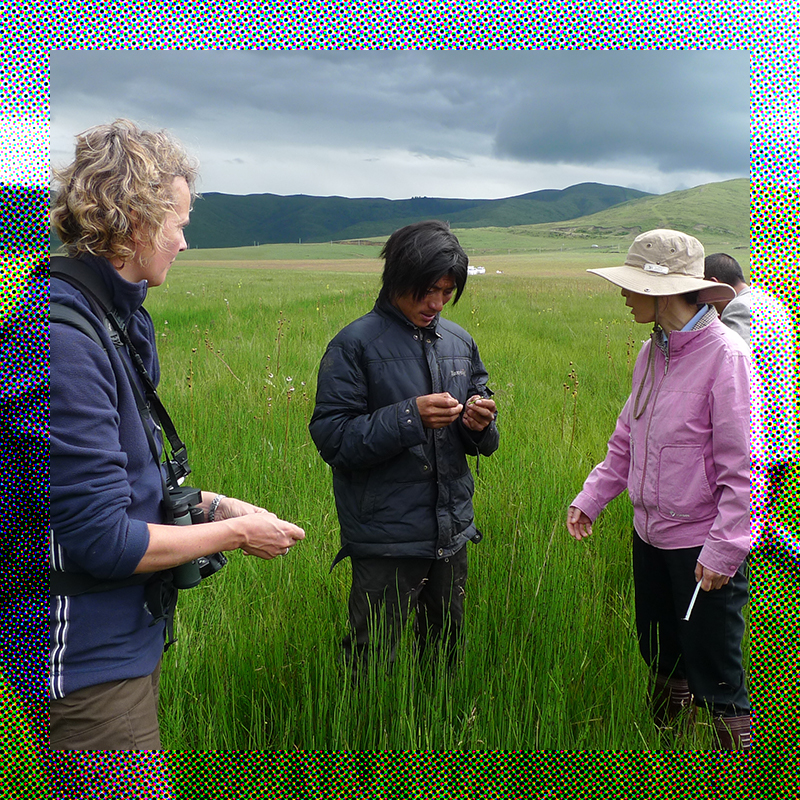 Partnerships: Mapping global peatlands
Together with Greifswald Mire Centre (GMC), we were the first to map the location and types of global peatlands, starting with Eastern and Western Europe as well as Indonesia in 2000, followed by Malaysia, Brunei, Mongolia, the Tibetan Plateau and Thailand.
Big Partnership Idea: Peat Watch
We aim to work with our partners to make publicly accessible maps that monitor peatlands and climate-related risks, such as greenhouse gas emissions, fire, soil subsidence and flooding, to act as an early warning tool and facilitate the adoption, monitoring and reporting of mitigating action. These data sets will be linked to the Global Peatland Database, enabling policy makers and practitioners to access information needed to address the root causes of peatland degradation and to optimise management for the full range of peatland values, through an online platform.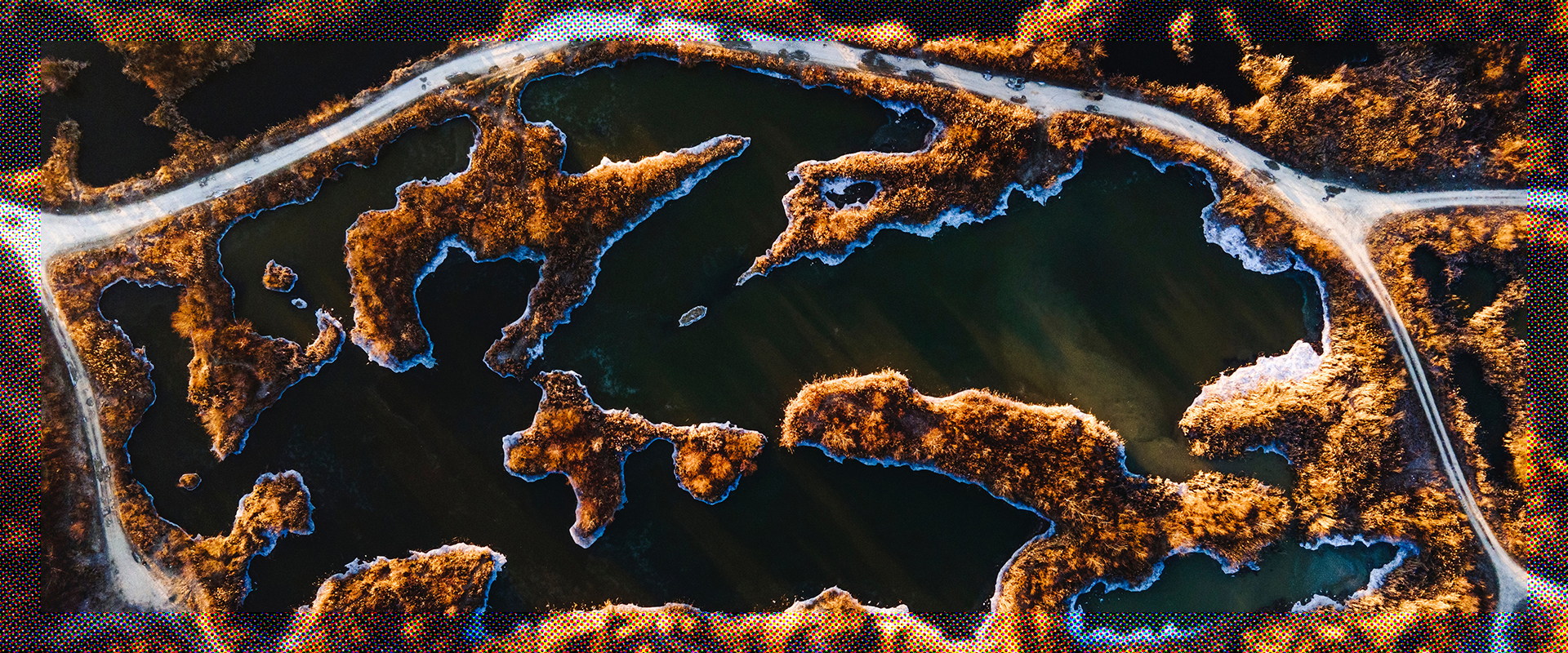 Solid science is the foundation of Wetlands International's work, and our peatland track record is a clear example of that. We work with researchers to improve the scientific knowledge on the extent of peatlands around the world, the emissions from drainage, and help to translate this into policies and plans for restoration and conservation. We make scientific knowledge accessible to the local populations living in peatlands so that the use of the land and income can act in harmony with the ecology.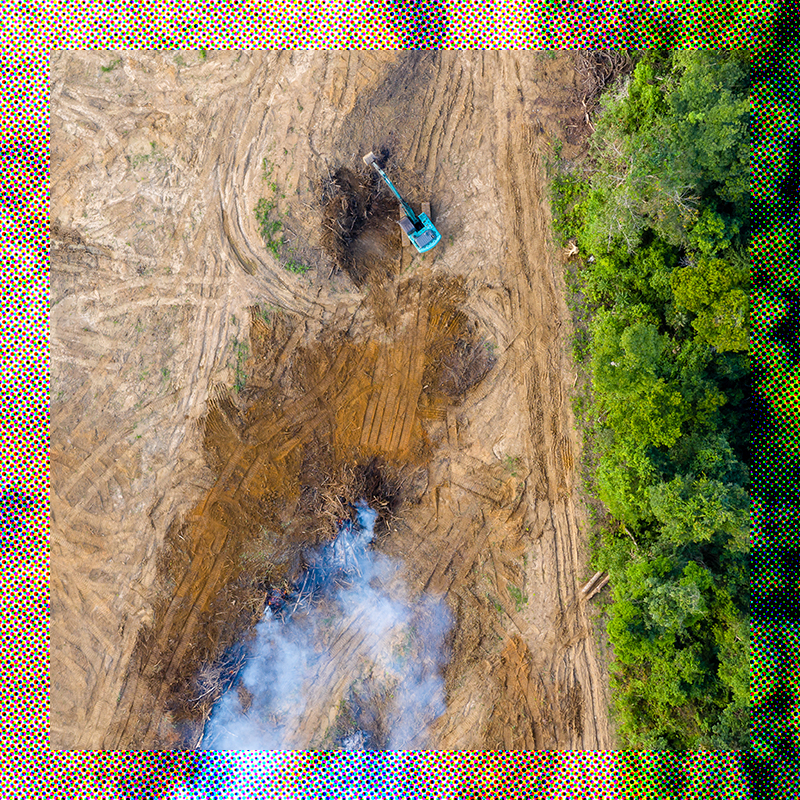 Knowledge: Exposing the Subsidence Crisis
In 2015 Wetlands International commissioned Deltares, an independent science institute, to publish detailed studies on Sarawak's Rajang delta (a coastal peatland of 850,000 hectares) and the Kampar peninsula on Sumatra (a peatland of 675,000 hectares).
Key Publications for Knowledge
1997

Arctic Peatlands

Mapped the extent of the arctic peatlands, their biodiversity, ecosystem services and carbon emissions, published in the Wetland Encyclopedia (2016; Encyclopedia of Wetlands : C. Max Finlayson : 9789400740051). This evidence was used to focus action on peatlands in Russia and it was the foundation for the successful PeatRus project that to date (2021) has restored more than 100.000 ha of drained peatlands near Moscow spanning 10 provinces and reduced the fire and associated health risk in another 120.000ha.

2000

Peatlands in Indonesia

Mapped peatlands and forests for the first time, the foundation for subsequent research, evidence building and community engagement.

2003

An Inventory of the Patagonian Peatlands: Towards their wise Use and Biodiversity Conservation

First technical publication on Patagonian peatlands which was widely distributed and used and resulted, together with the wise-use, land management and climate mitigation and adaptation studies in the 'Strategy for wise use of Tierra del Fuego that is implemented by the Argentinian government.

2006

PEAT-CO2

Assessment of CO2 emissions from drained peatlands with WL Delft and Alterra announced that deforested and drained peatlands in Southeast Asia are a globally significant source of emissions. These findings were corroborated by FAO and CIFOR and became trusted evidence.

2007

The Assessment on Peatlands, Biodiversity and Climate Change

The first comprehensive global assessment on the links between peatland degradation and climate change showed that clearance, drainage and fires emitted more than three billion tonnes of CO2 every year, equivalent to 10% of global emissions from fossil fuels.

2009

Are Emission Reductions from Peatlands MRV-able?

Produced for the UNFCCC COP15 in 2009, the report revealed that significant GHG benefits can accrue by avoiding peatland degradation and by actively restoring them, and whether the results of such actions are measurable, reportable and verifiable.

2010

Q&A on AFOLU, 'Wetland Management' and the Road to land-based Accounting

This Q&A booklet gives insight into the opportunities and obstacles with regard to reporting and accounting for changes in carbon stores in, and anthropogenic greenhouse gas fluxes from, terrestrial ecosystems. Special attention is given to 'wetland management', a proposed new accounting activity under LULUCF.

2010

Current and Future CO2 Emissions from drained Peatlands in Southeast Asia

The first peer reviewed scientific article on the global carbon dioxide emissions due to peat soil degradation and loss, with a focus on Southeast Asia.

2010

The Global Peatland CO2 Picture

The first overview ever of peatland carbon data for all countries and regions of the world. For every country/area, information is given on extent and status of peatlands, volume of the peat resource and on CO2 emissions from different types of land use.

2012

Peatlands: Guidance for Climate Change Mitigation Through Conservation, Rehabilitation and Sustainable Use.

The second edition from FAO and Wetlands International informs on management and finance options to achieve emissions reductions and enhance other vital ecosystem services from peatlands.

2013

(revised from 2011) Supplement to the 2006 IPCC Guidelines for National Greenhouse Gas Inventories: Wetlands (Wetlands Supplement)

Contributed to filling gaps in coverage and covered inland organic soils and wetlands on mineral soils, coastal wetlands including mangrove forests, tidal marshes and seagrass meadows. Embedded as guidance within the UNFCCC Kyoto and Durban agreements and is the definitive reference source for wetlands and carbon.

2015

The Global Peatland Hotspots Map

25 countries are together responsible for 95% of global emissions from peatland drainage and emissions from peatlands are often of national significance. In these countries peatlands should be given priority for conservation, restoration and wise use in the NDCs and in national policies and strategies of countries with peatlands.

2020

Assessment of Carbon (CO2) emissions avoidance potential from the Nile Basin peatlands

The total area of peatlands and other organic soils in the Nile Basin amounts to about 30,445 km2 (3,044,500 ha). Carbon avoidance estimates depend on the type of action, but could total to 19.4Mt CO2e/year. This evidence can now be used to underpin improved NDCs by countries and drive enhanced wetland management over the basin.

2021

Management of High-Altitude Wetlands. A Guidebook for Wetland Managers and Practitioners

Study of high Himalayan wetlands, identified new peatbogs and can serve as a catalyst for future conservation and a foundation for inclusion in country NDCs.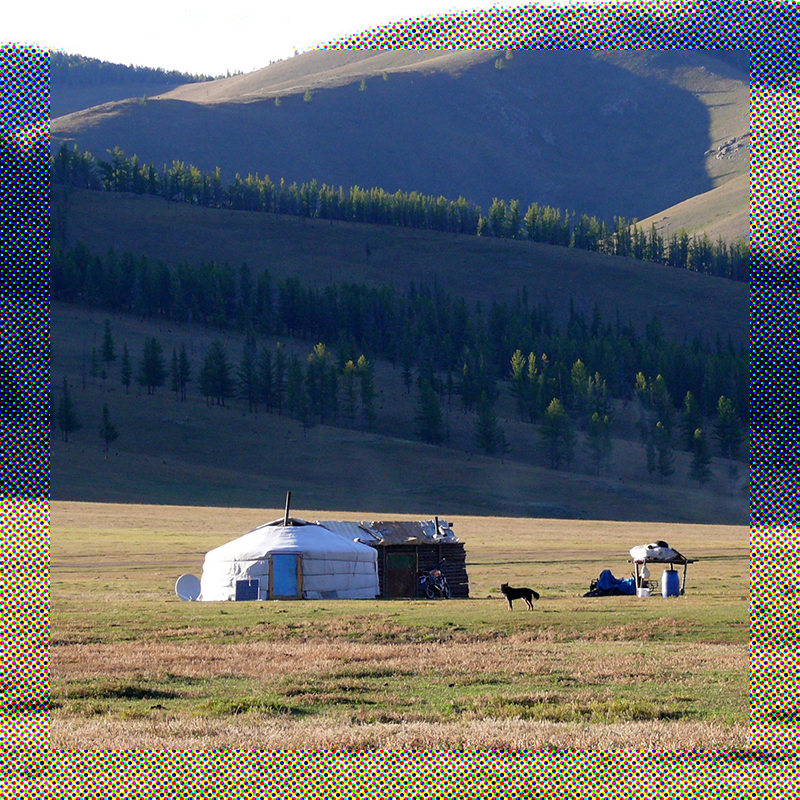 Achievement: Mongolia - Mapping and Management Strategy
In Mongolia, we worked to understand the extent and state of the huge peatlands of 27,000km2. They used to cover almost 2% of the country, but until recently were in danger of rapidly vanishing due to overgrazing and mining, which resulted in droughts, fires and permafrost thawing. Insufficient information on the distribution, natural functions, threats, and status, contributed to a lack of attention in national development plans and land use planning.
Knowledge + Policy: Our Theory of Change at Work in Indonesia
More than half of Indonesia's climate change emissions are related to deforestation, peatland degradation and fires, and must be addressed to meet its Paris Agreement targets. In more than two decades in Indonesia, we have worked to reveal the extent of peatland emissions and degradation, show that restoration is possible and cost effective for mitigation and also helps with adaptation, while supporting healthy and prosperous communities and biodiversity.
Wetlands International Indonesia was an early pioneer in research, starting in 2000 with a project to map peatlands and forests. The resulting research paper 'Peatlands in Indonesia' was the foundation for our subsequent research, evidence building and community engagement.
UNFCCC COP12 in Nairobi, Kenya in 2006 was a pivotal moment where we presented research revealing that Indonesia was the third largest global emitter of greenhouse gases due to the draining and degradation of peatlands. This caught the attention of the media and generated headlines around the world. At the subsequent UNFCCC COP13 in Bali, Indonesia in 2007, other research organisations confirmed the accuracy of our findings, adding pressure on the government to take action.
We provided expertise to the Indonesian government on the development of their national REDD+ strategy, and influenced bilateral REDD+ collaborations, including the bilateral agreements between Indonesia and Norway or Australia.
The Indonesian government quickly established the Peatland Restoration Agency (BRG). The new agency was boosted by the knowledge and experience of a deputy director who trained on peatlands in our fact-finding and community empowerment initiatives. BRG has become a powerful driver of peatland understanding and large-scale restoration, while we continue to advise them on priority setting and focused action. We also succeeded in having the Berbak National Park and Danau Sentarum designated as Ramsar Sites.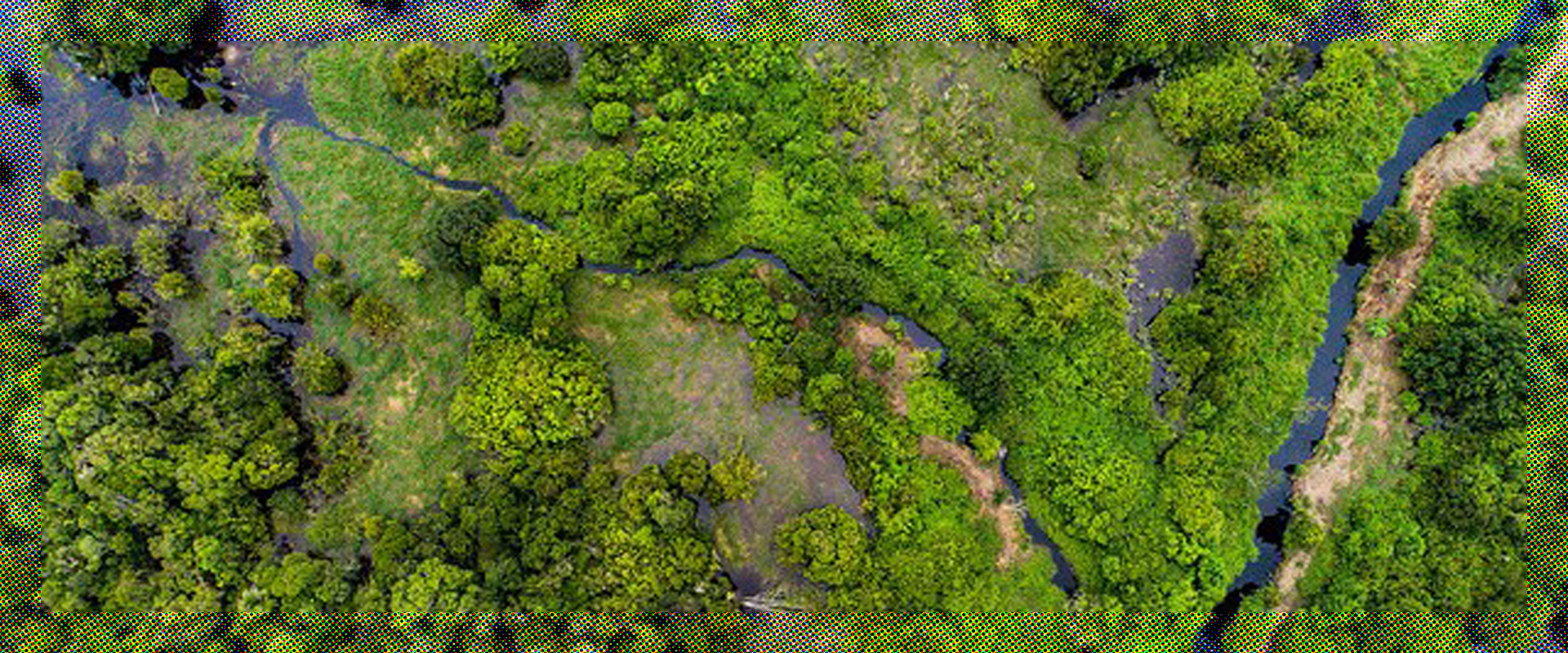 2030 Objective: Support the integration of peatlands into national climate action plans, to unlock finance for conservation and restoration: prioritising Europe, the Russian Federation and Indonesia, which together are responsible for 70% of global greenhouse gas emissions from drained peatlands.
Wetlands International was a pioneer in putting peatlands on the international climate change agenda. With our partners, we were early to recognise the global importance of peatlands for carbon emissions and became active in global policy frameworks to ensure that emissions, and the opportunities for locking carbon in the ground, are included in policy instruments.
We are a leading organisation in advocating incentives for peatland conservation, restoration and responsible use under the United Nations Framework Convention on Climate Change (UNFCCC) to enable countries to deliver emission reductions and to enhance benefits for people and biodiversity.
At a global level our policy influencing always has two aims, ensuring that:
Policy instruments, such as Intergovernmental Panel on Climate Change (IPCC) documents include the value of wetlands.
UNFCCC country negotiating teams and delegates in plenaries and working groups trust our evidence and have it at their fingertips to influence decision making.
We target national policy frameworks that deal with climate change mitigation to make sure they take peatland emissions into account and create incentives for more sustainable practices.
At the national level, we influence climate change decision making, by:
Developing the evidence base to showcase the importance of peatlands, their extent and emissions.
Recommending opportunities to reduce emissions and lock up the carbon through restoration.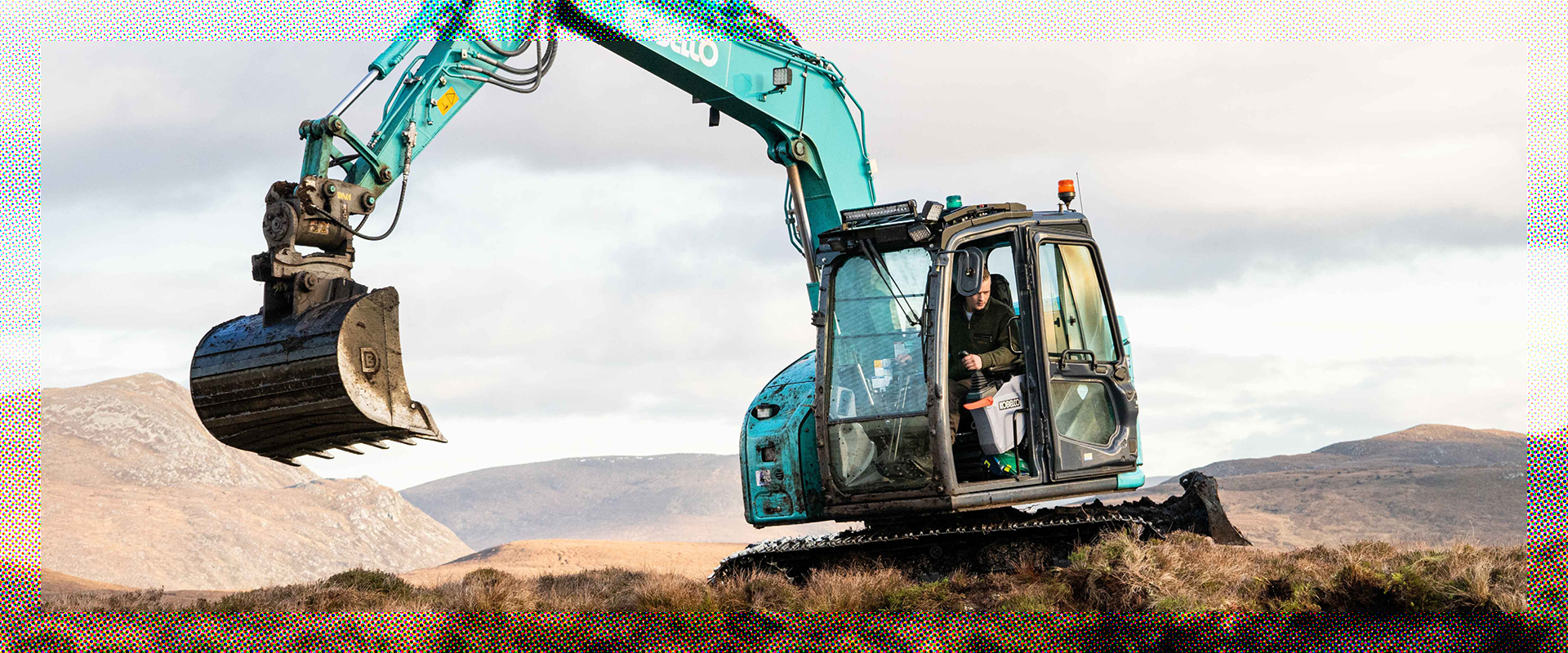 Policy: Peatlands in Nationally Determined Contributions
Starting in 2020 under the Paris Climate Agreement, and every five years thereafter, nations are requested to resubmit their Nationally Determined Contributions (NDCs), which outline how they will successfully meet their greenhouse gas emission reduction strategies. Implementing those objectives may also include developing National Adaptation Plans (NAPs). In spite of their large potential for carbon mitigation, peatlands have not yet featured prominently within climate commitments following the Paris Agreement.
The opportunity is therefore ripe to strengthen NDC plans by treating peatlands as lands with a high mitigation potential that also offer strong opportunities for climate adaptation, biodiversity conservation and sustainable development. Therefore achieving the climate commitments under the Paris Agreement are strongly entwined with achieving targets on disaster risk reduction, biodiversity conservation and the Sustainable Development Goals (SDGs). For countries with high emissions from peatlands, prioritising their conservation, restoration and wise use in the NDCs and in national policies and strategies can help meet multiple targets.
Key Policy Moments
2002

We collaborated with partners to create Resolution VIII.17 Guidelines for Global Action on Peatlands at the Ramsar Convention on Wetlands of International Importance. Thus was the foundation for future global coordination and action on peatlands.

2006

UNFCCC COP12 in Nairobi, Kenya

We revealed that Indonesia was the third largest global emitter of greenhouse gases due to the draining and degradation of peatlands.

2007

UNFCCC COP13 Bali, Indonesia

The accuracy of our research on Indonesia's emissions from peatlands was confirmed, adding pressure on the government to take action.

2011

UNFCCC COP17 Durban, South Africa

We helped create incentives for emission reductions by rehabilitating drained peatlands in developed countries to be accounted for it under the Kyoto Protocol. Inclusion of organic soil emissions in REDD+ for use in assessing emission reductions.

2015

UNFCCC COP21 Paris, France

Launched Save Peat for Less Heat, an initiative to kick‐start reductions in peat carbon emissions, reverse land degradation, enhance biodiversity and livelihoods together with Ramsar, CBD and UNCCD and representatives of peat-rich countries. The initiative identified where most urgent action is needed and presents a roadmap and policy recommendations for accelerating action.

2020

Published Locking Carbon in Wetlands: Enhancing Climate Action by Including Wetlands in NDCs to demonstrate the value of wetlands as a way to achieve climate mitigation targets, while unlocking biodiversity and adaptation benefits in the lead up to Nationally Determined Contribution (NDC) submissions.

2020

Published Peatlands in the EU. Common Agriculture Policy (CAP) after 2020 with a consortium of 23 research and civil society organisations from all across Europe calling for the preservation of peatlands in the post-2020 Common Agricultural Policy.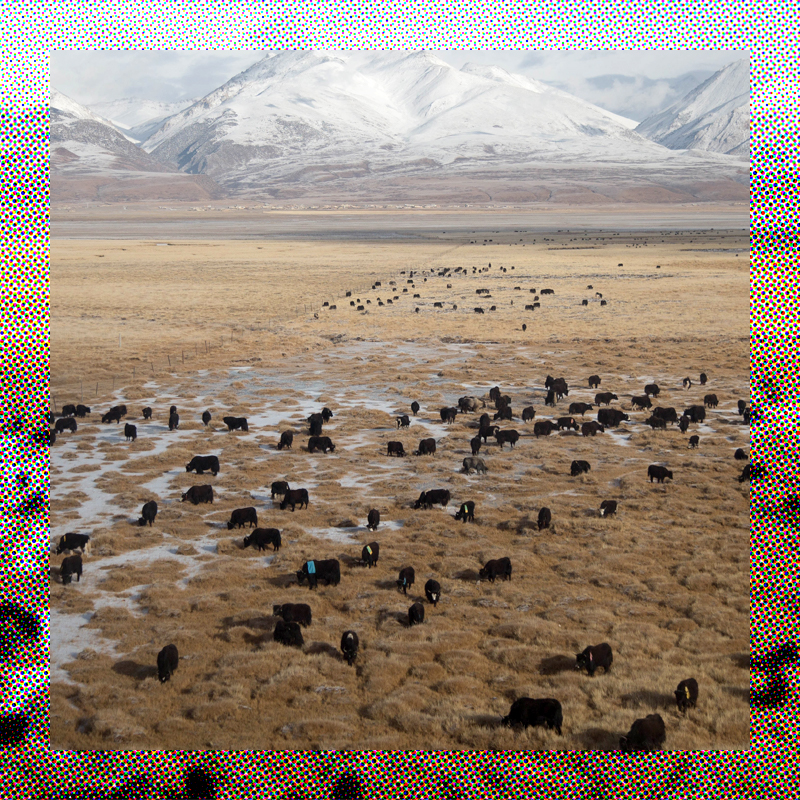 Restoring the World's Largest High-Altitude Peatlands
The Roeurgai peatlands on the Tibetan Plateau are the largest high-altitude peatlands in the world (490,000 ha), storing 1.9 billion tonnes of carbon. They are also the source of China's longest rivers, the Yangtze and Yellow, providing water for millions of people. These percolation peatlands were drained for crops and fuel and severely damaged by over-grazing. The result was land degradation and the encroachment of desert-like conditions due to soil loss. This had a major impact on the water flows and sediment loads into the Yangtze and Yellow rivers.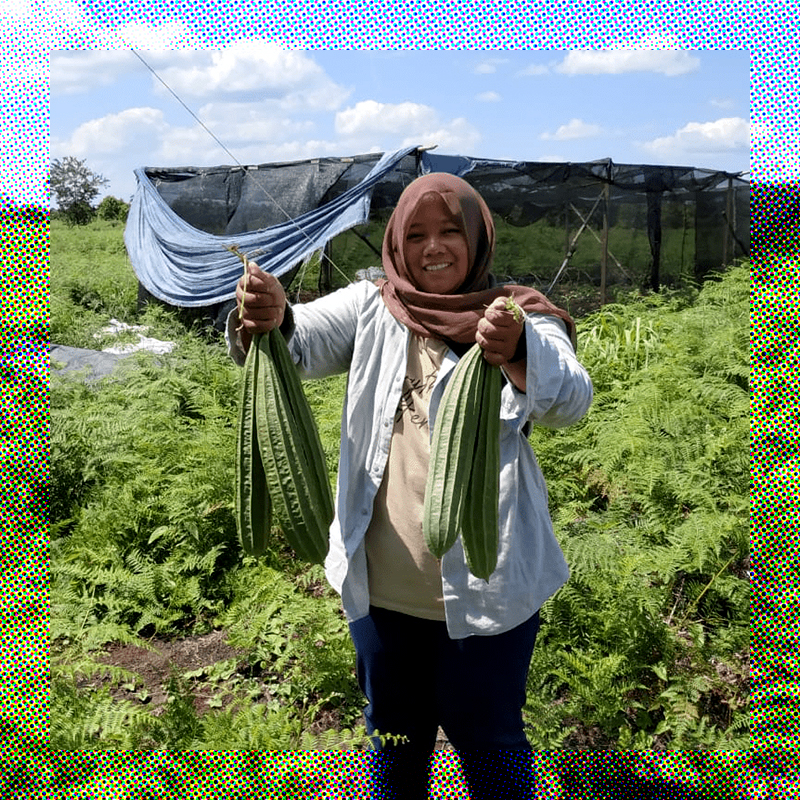 Paludiculture in Indonesia
In Indonesia our work shows how local sustainable economic models can be established or re-established, whereby communities live sustainably within their peat landscapes. We established the Paludiculture Forum for Southeast Asia and through this worked with 350 households where villagers planted 250 hectares with sago, a starch used for noodles and cookies. Growing sago on wet peat provides food for people and the by-products are feed for ducks. The duck manure can then be used to fertilise crops, creating a local nutrient loop.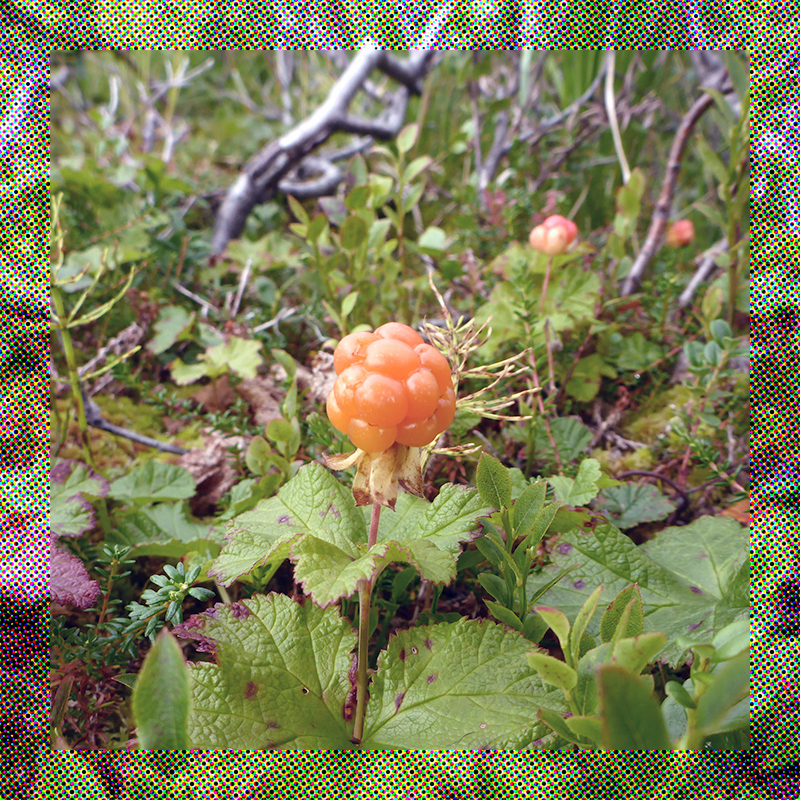 Restoring Russian Peatlands
The Russian Federation has around a quarter of the world's peat bogs, covering 1.4 million square kilometres, and the river floodplains around Moscow are covered in these wet, carbon-rich soils. Wetlands International first mapped and classified Russia's peatlands in 1997, and our cooperation with environmental agencies goes all the way back to 1959.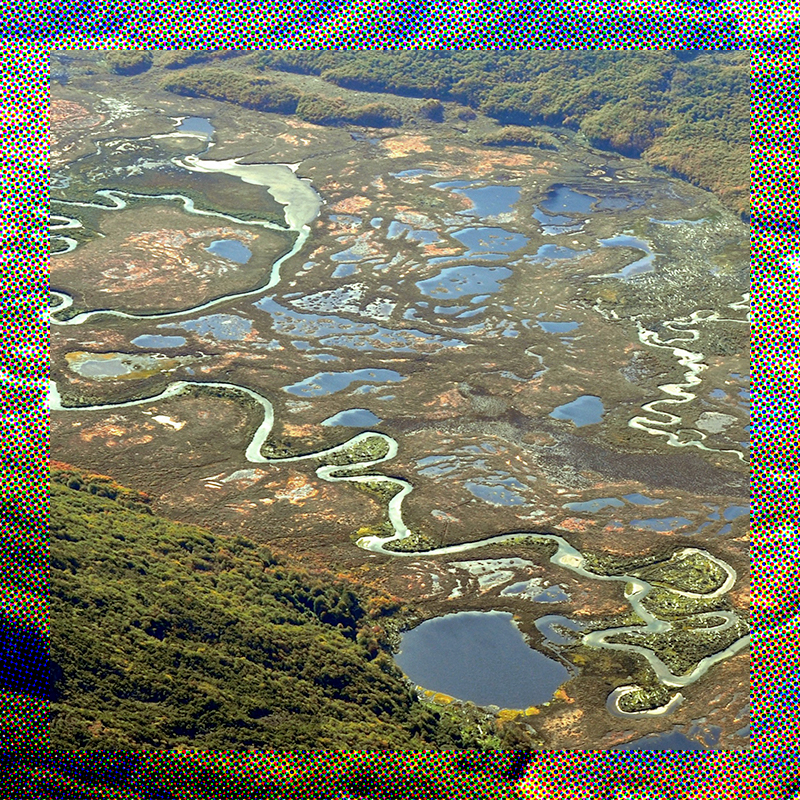 Saving High Andean Peatlands for People and Nature
The 'bofedales' of the High Andes are zones of vegetated wetlands with layers of underlying peat. They exist above 3,800 meters above sea level and in Peru cover a total of 549,360 hectares. As high-altitude sponges, they retain and purify glacial waters in the upper section of the basins, thus protecting and supporting downstream populations. Additionally, they are natural traps for sediment retention, improve water quality thanks to their filtering capacity.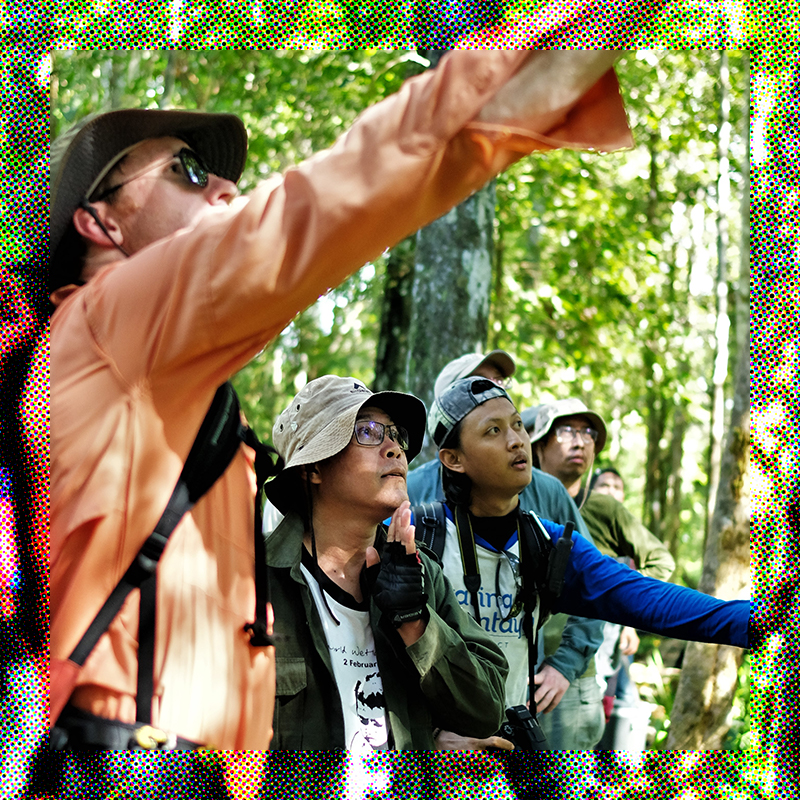 Carbon Finance delivering Tropical Peatland Conservation
Wetlands International and Permian Global have been working together in Indonesia to safeguard and restore carbon-rich wetlands since 2013, where a joint team of experts developed a new methodology for quantifying avoided carbon emissions in tropical peatlands.